Have you ever heard of a Cucamelon? If not, you're missing out on the cutest fruit on earth! Cucamelons look like baby watermelons and taste like cucumbers mixed with limes. They're from Mexico and are known as "Sandíitas de Raton" which means "Little Mouse Watermelons".
[contentblock id=1 img=adsense.png]
You can grow these cuties in a pot, barrel, plastic bag (you'd want to transfer the plant if the roots get too long), or directly into a garden!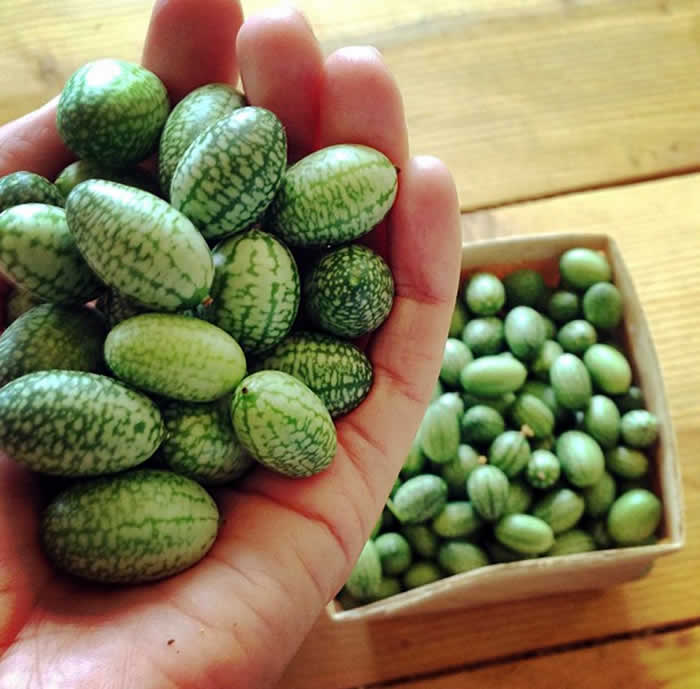 These plants are fast growers and have a maturity of 80 days which means you can grow them when it starts to get colder, too! However, you won't find these seeds in a store.
You'd have to look online and purchase them. (If you're interested, I found a link where you can purchase them and receive them within 7 days!)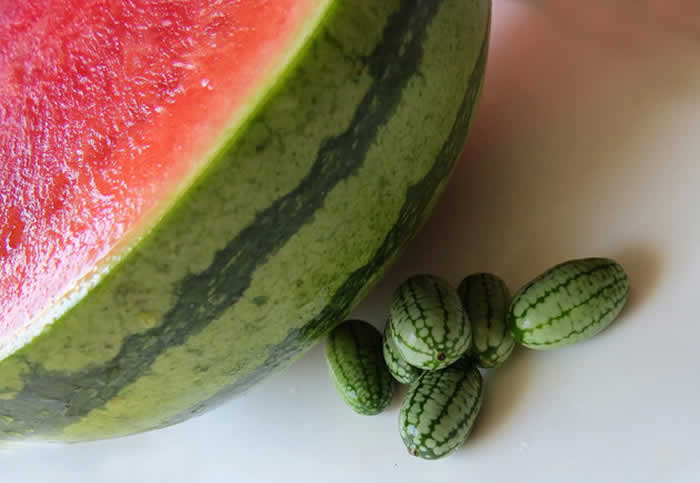 If you choose to plant them directly into your garden, you can plant them as soon as the chance of frost is gone. They'll need a lot of water and a little support with growing. You can put stakes into the ground for the roots to grow on, or use bamboo sticks as an alternative.
[contentblock id=2 img=adsense.png]
After your first season of growing Cucamelons, you'll notice that the root is very long. You can dig up these roots and store them in a cool, dry place for the winter and re-pot them at the start of the next growing season. This will give you ten times as many Cucamelons the next time around!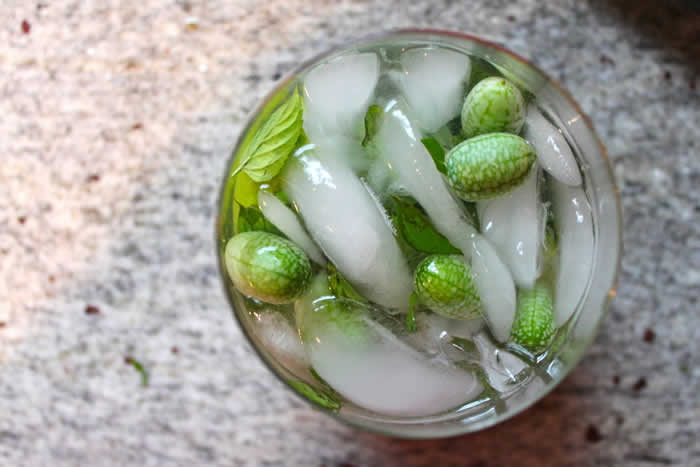 You can use Cucamelons in food dishes or in drinks. In the image posted above, you'll see Cucamelons in a Mojito! How awesome does that sound? 
The thought of growing a fruit in your garden (or home) and being able to pluck it off the vine and toss it in a food dish or a drink sounds pretty excellent to me!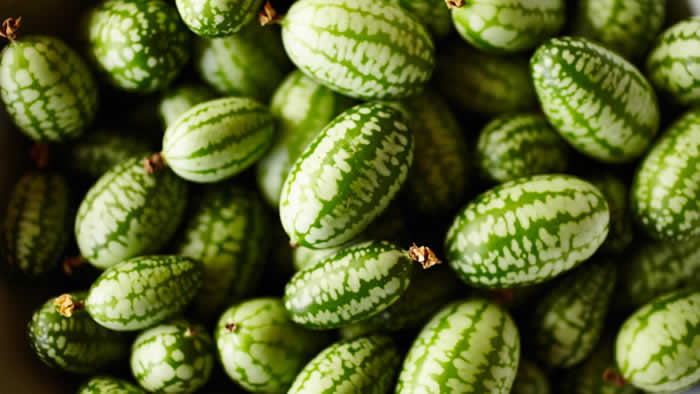 If you're looking for a new, exciting fruit to try out, I definitely recommend Cucamelons!
[contentblock id=3 img=gcb.png]
Your neighbors might even feel inspired to grow Cucamelons themselves!