The Rams couldn't have asked for much more from their defense in the second half, as they held on to beat the Buccaneers 27-24 on "Monday Night Football."
LA held Brady and the Bucs to just 251 total yards for the game and 113 yards of offense in the second half. Tampa Bay's ran just 22 plays on its first six possessions, going as follows: field goal (three plays), interception (two plays), punt (three plays), punt (three plays), punt (five plays) and turnover on downs (six plays).
The Rams' offense wasn't spectactular, but Jared Goff did enough to outperform Brady. Goff finished completing 39 of 51 passes (76.5 percent) for 376 yards and three touchdowns, with two interceptions. Cooper Kupp was his top target, hauling in 11 catches for 145 yards.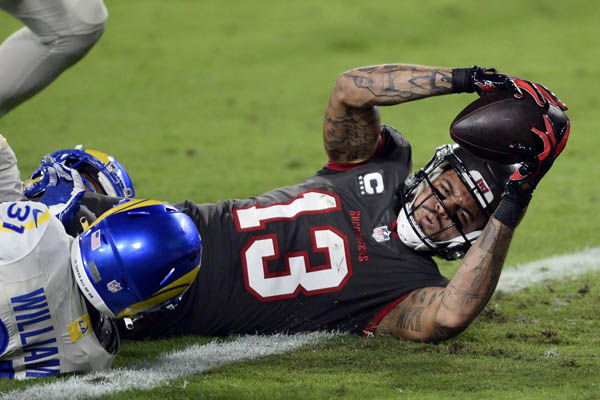 Much of LA's production came in the first half, with Goff tossing TDs to Robert Woods and Van Jefferson. The Rams tacked on a field goal at the end of the half thanks to a great job by Goff and the offense to hurry down the field and spike the ball with 1 second to spare following a 35-yard reception by Woods. That gave LA a 17-14 lead at halftime.
Brady completed just 26 of 48 (54.2 percent) for 216 yards and two touchdowns, with two interceptions in the second half.
Still, Brady and the Bucs had a chance thanks to the Tampa Bay defense. Jason Pierre-Paul picked off a screen pass on the first drive of the second half, setting up a Ryan Succop field goal to tie the game at 17-17. And Jordan Whitehead came up with another interception, which led to a touchdown drive that ended with a 13-yard pass from Brady to Chris Godwin to tie it again at 24-24.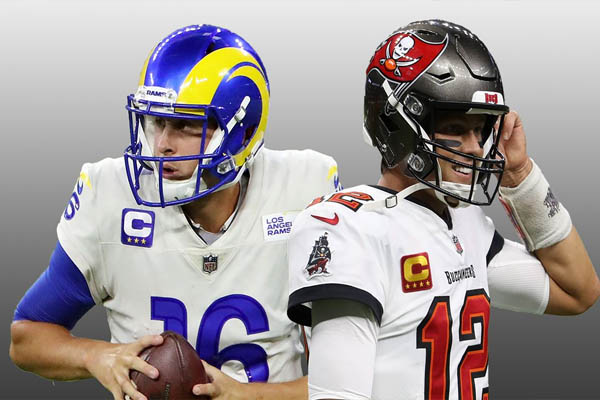 Goff and the Rams' offense came through when it mattered though, moving the ball into field goal range from Matt Gay, who connected from 40 yards out to take the definitive 27-24 lead.
LA's defense came up with one more big play to end the game as rookie safety Jordan Fuller came up with his second interception of the night, allowing the Rams to run out the clock and end the game on a Johnny Hekker punt.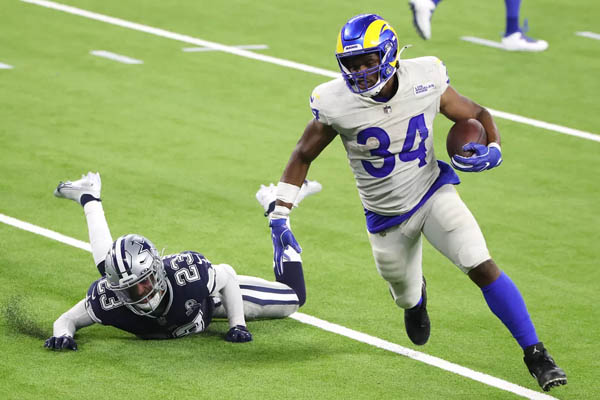 The Rams (7-3) are now tied for first with the Seahawks in the NFC West, while the Buccaneers (7-4) fall 1.5 games back behind the Saints in the NFC South.
Rams vs. Buccaneers final score
Q1 Q2 Q3 Q4 Total
Rams 7 10 7 3 27
Buccaneers0 14 3 7 24