David Beckham may have moved back to London but he's slipped back into his old LA routine very easily of late. The former England footballer had been hitting his favourite gym Soul Cycle hard and Tuesday was no different.
[contentblock id=2 img=adsense.png]
The father of four was in California taking his usual trip from the spinning club to a local juice bar, and this time he took a moment to stop for pictures with fans. The 39-year-old was looking stylish in a monochrome outfit of shorts and a sweatshirt. His top gave a nod to his second home with an American flag motif on the left hand side, while the rest of the look was simple and sporty.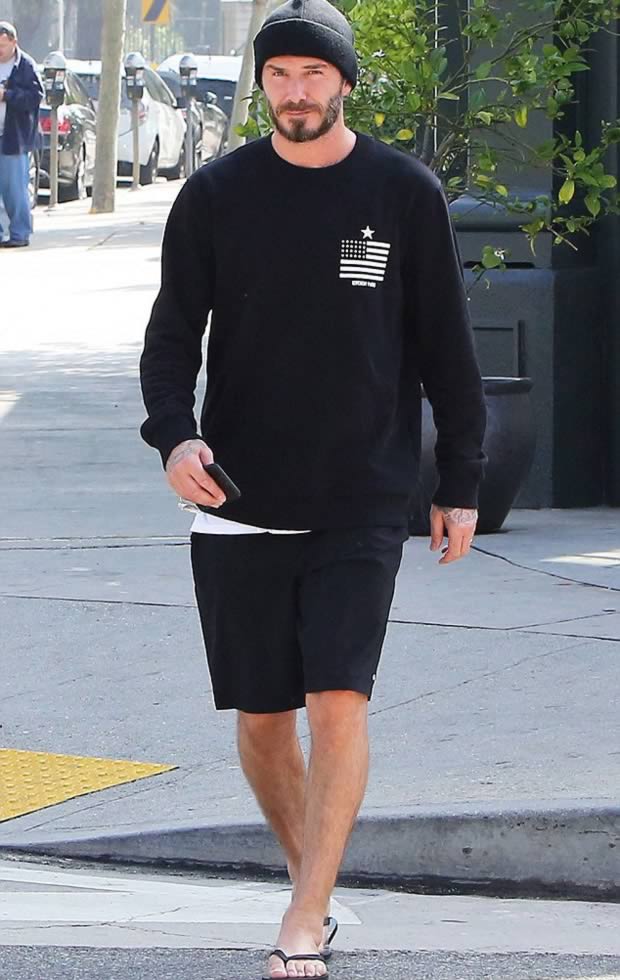 While he has been seen making this trip from gym to health food café a number of times recently, this time he brought his personal trainer with him. The underwear model was spotted laughing and joking with his gym buddy as they took in the sunshine and enjoyed a well deserved break from their killer workout.
[contentblock id=1 img=adsense.png]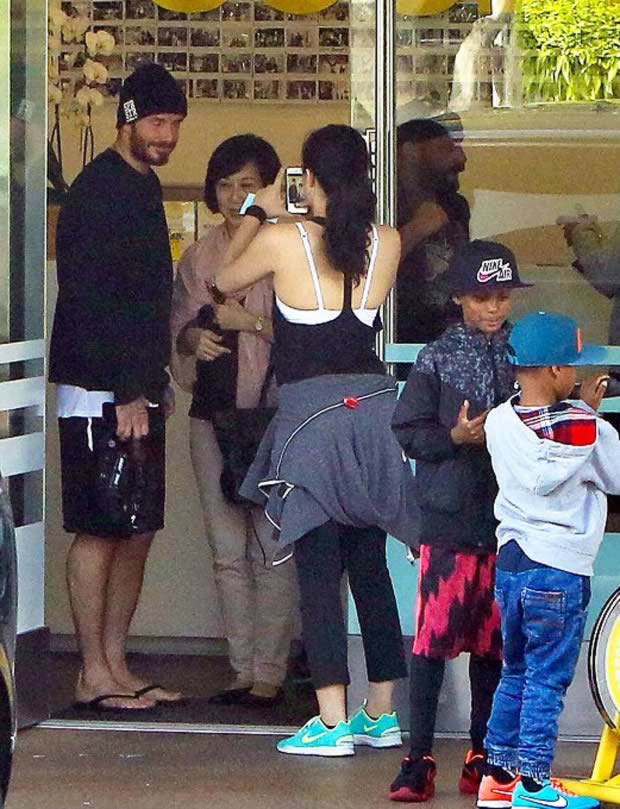 The two of them went to pick up juices when Becks graciously stopped to let passers by take a snap of him on their phone. The heartthrob was sporting a fairly full beard, despite recently revealing that his wife Victoria wasn't a fan.
Although shorter than the facial hair he was sporting a few weeks ago, it looked like it may be approaching the length at which his other half might take issue. Speaking on The Late Late Show with new host James Corden, he explained: 'I was in Miami and Victoria actually saw the picture and was like, "There's no way I'm kissing you unless you shave that off," he explained.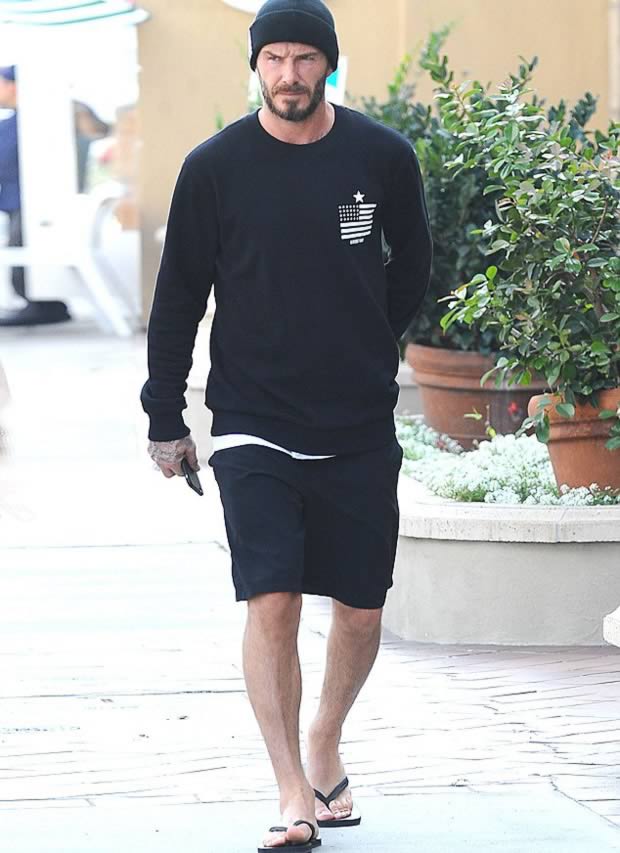 'I left it for a day, and I was was like, "You know what, I'm going to have to do it." Although his children weren't as opposed to the look, 'The kids loved it actually, my little girl would just sit there and mess around with it. That was the end of it,' he added. His admission came not long after he revealed his wife of 15 years actually chooses his clothing, too.
[contentblock id=3 img=gcb.png]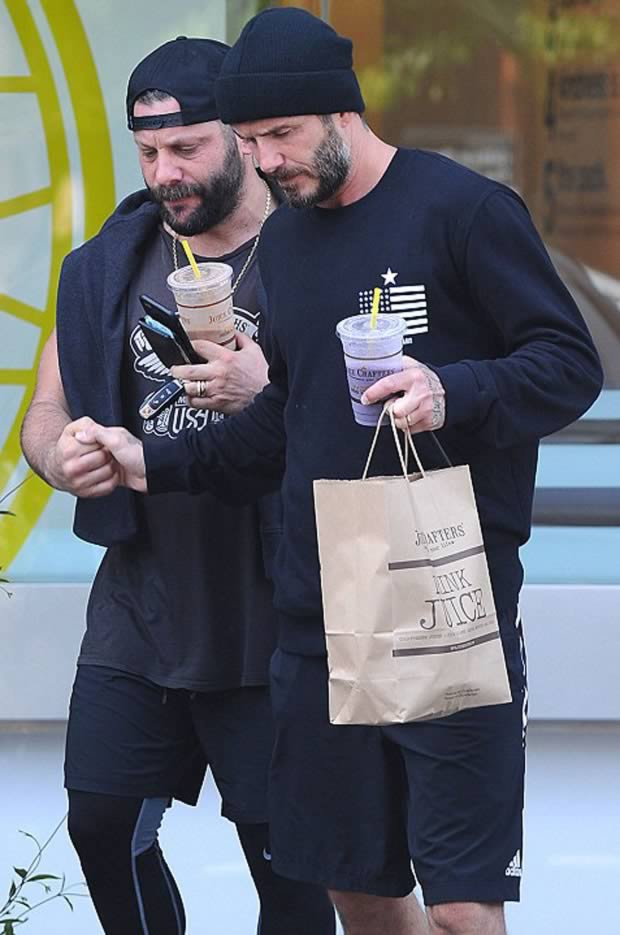 Speaking at the recent launch event for his H&M line in Madrid, he admitted that his lovely lady dresses him '99 per cent of the time'. The 39-year-old told an interviewer: 'The best fashion advice Victoria has probably given me is not to wear something. 'She's told me quite often because honesty is important when you're in a relationship,' he said. 'She's very honest, and she doesn't like what I'm wearing, she tells me straight. 'She gives me advice because her vision of fashion is marvellous and her business is going great. I listen to her advice 99 per cent of the time.'