Denise van Outen displays her toned legs in thigh-skimming leather skirt after West End performance. It's not hard to figure out what area of her body Denise van Outen loves the most. The 40-year-old was spotted proudly displaying her toned, sun-kissed legs in London yet again on Thursday night. Wearing a tight leather miniskirt, the star was more than happy to show fans the results of having a healthy diet and exercising regularly like her.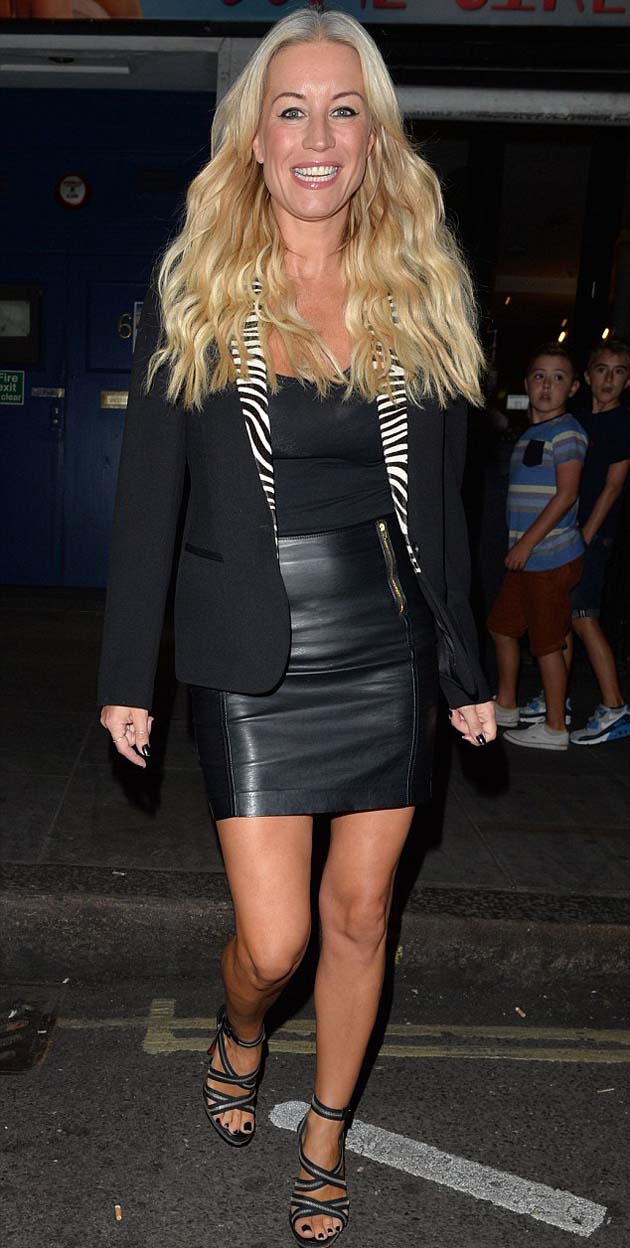 Denise, who says she boxes to stay in shape, paired her skirt with a flimsy black vest top and a matching blazer with a chic zebra print on the collar. Although she didn't wear any jewellery with her outfit, the mother of one injected a hint of celebrity into her look by opting for a gorgeous pair of black studded Christian Louboutin stilettos – which made her model legs look even longer than they already are.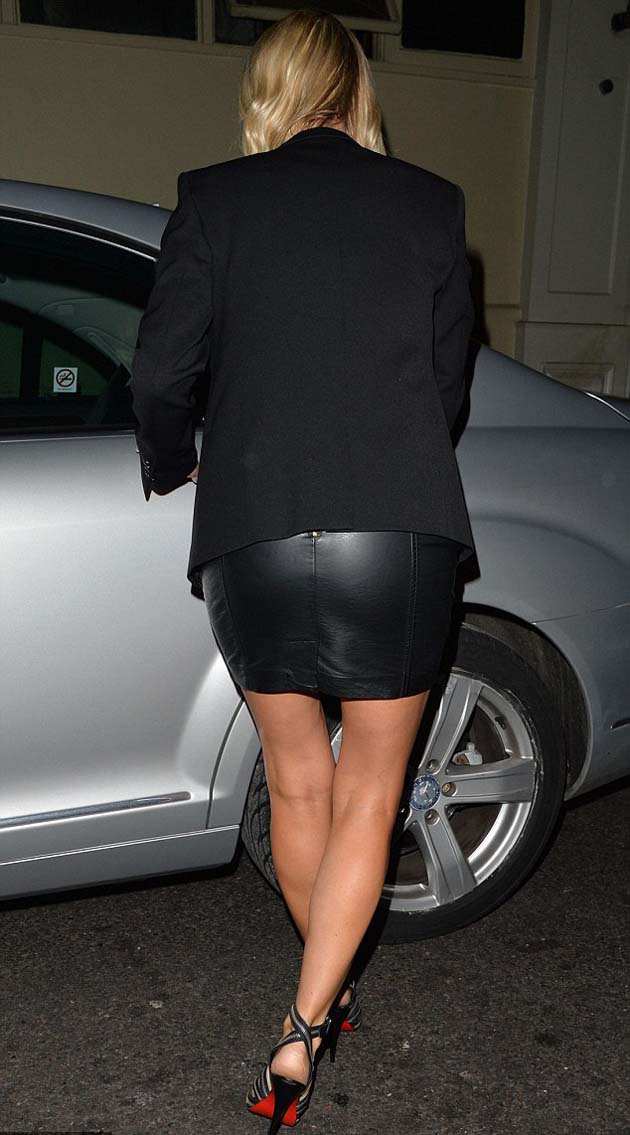 The star must no doubt be exhausted from performing in a huge West Ed play night after night by herself. However, the actress must have a few tricks up her sleeves as when she made her way out of the Arts Theatre in London, she didn't look tired as all.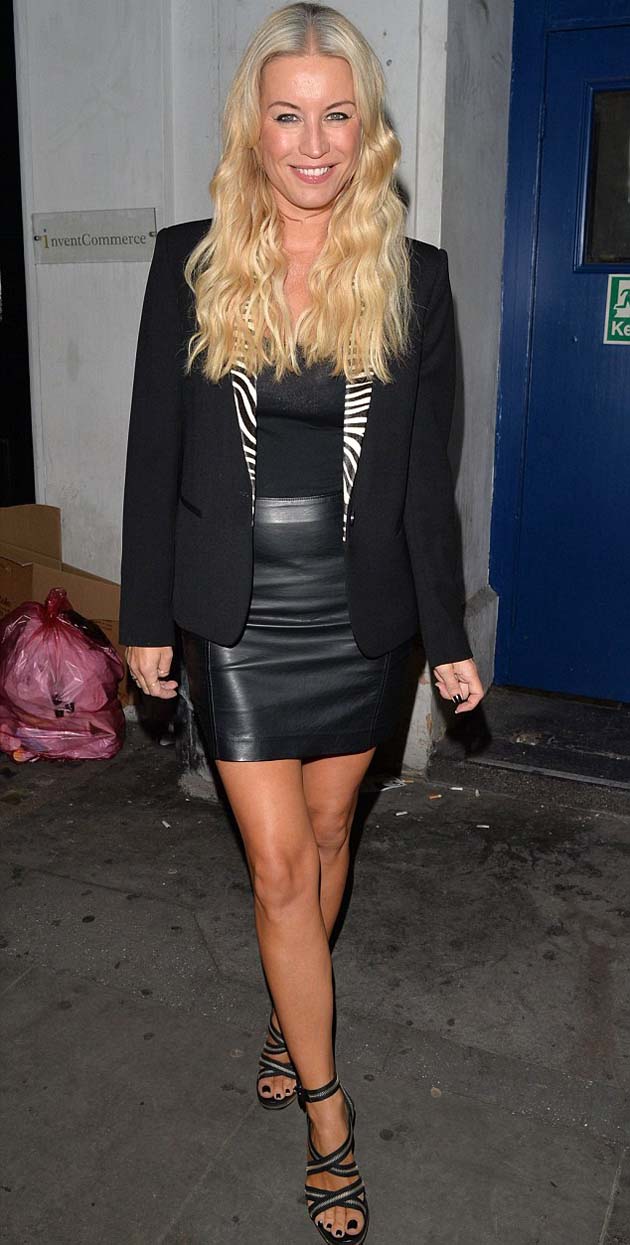 With her blonde wavy locks resting past her shoulders and natural-looking make-up , the star was glowing as she got into a car that was waiting to take her home. While Denise is clearly having a blast performing in Some Girl I Used To Know, which she co-wrote, the time apart from her four-year-old daughter Betsy must be hard. The mother and daughter are particularly close, especially as the star is no longer with Betsy's father Lee Mead.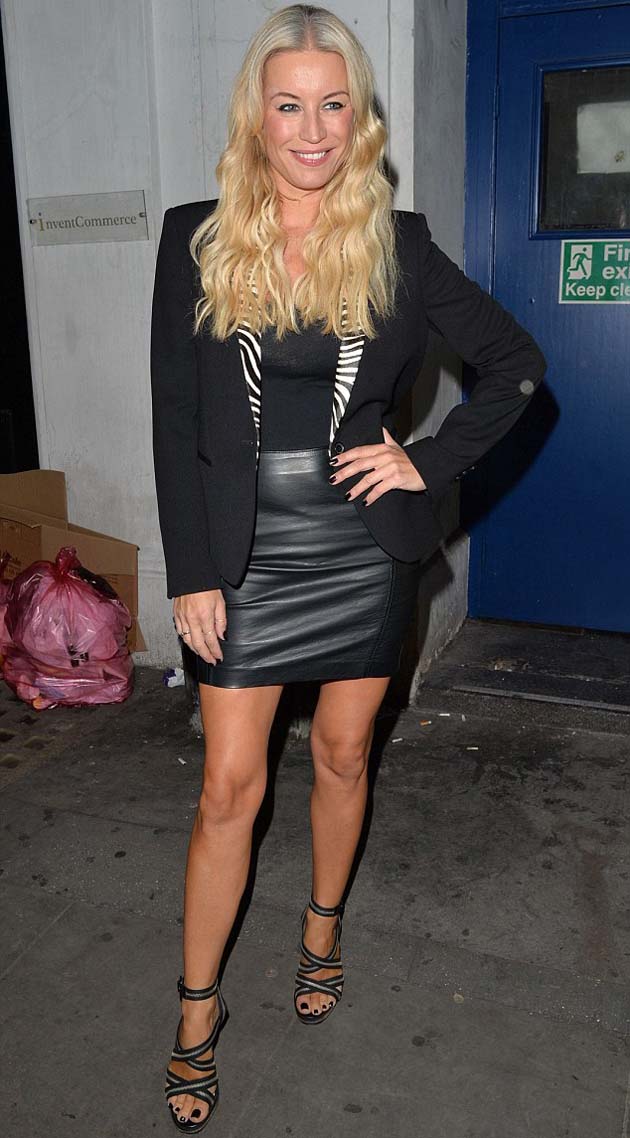 Denise shocked fans recently by revealing that she didn't want to have any more children. The actress only just started dating stockbroker Eddie Boxhall – the first man she's dated since Lee – recently. However, by the sounds of things, these two won't be starting a family any time soon.