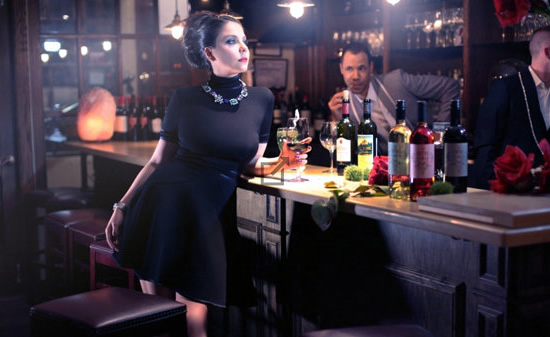 Looks like Lady Gaga's sister was born this way, too. But Natali Germanotta, 20, doesn't quite have the same eccentric fashion tastes as her older, famous sibling. In a photo shoot for ViralFashion.com, the Parsons The New School for Design student strikes a pose in various high-end pieces from Alaia, J Mendel, and Proenza Schouler as she hangs out with well-dressed pals at Joanne Trattoria, her parents' Italian restaurant located on New York City's Upper West Side. It's good advertisement for the eatery, no?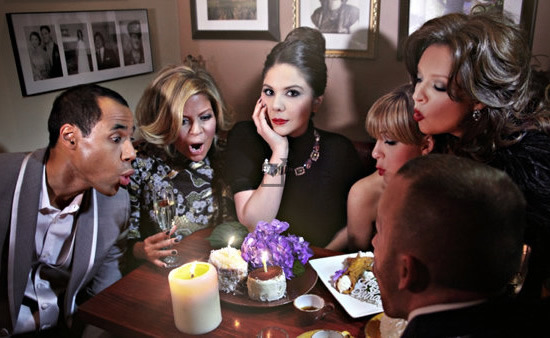 Natali also happens to work at Joanne Trattoria, which has been the recipient of some bad reviews (the New York Daily News deemed it "the worst thing since herpes") when she's not immersed in her fashion studies. Describing the staff — who she was photographed with — as "like a family unit" to ViralFashion.com, she added, "I do a little bit of everything and adore my family."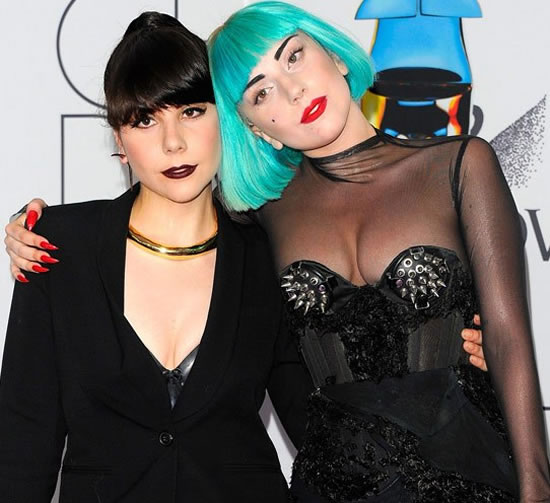 The fact that Natali agreed to star in this photo shoot is surprising since she's rarely seen and typically allows her sister to get all the attention. But she did accompany Lady Gaga (real name Stefani Germanotta) down the red carpet at the CFDA Fashion Awards in June 2011. Natali also starred in Gaga's 2010 music video for "Telephone," her collaboration with Beyonce.
But although the photo spread paints Joanne as an extravagant place where people come to see and be seen, that's not exactly the case, says ViralFashion.com creative director Christian Fleres. "Everything about the shoot was over the top from the oversized meatballs and the 20 pound fish on the table to the big hair and jewelry," he revealed. "We had drama in mind the whole time, for that day everyone was playing the superhero version of themselves." – Yahoo