Kim Kardashian has been dressing stylishly lately in fitted, fancy dresses. But on Monday she took a dramatic fashion turn by heading to Starbucks in LA with jeans that were so torn up that most of her upper thighs could be seen from the front.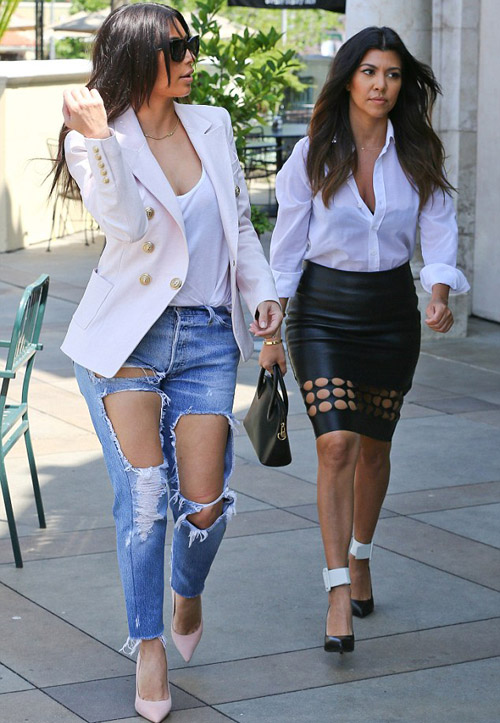 Her sister Kourtney chose a more conservative outfit, but not that much more conservative as her leather skirt was punctured by holes that reached up to her mid thigh and her white shirt was buttoned so low her black bra was partially exposed.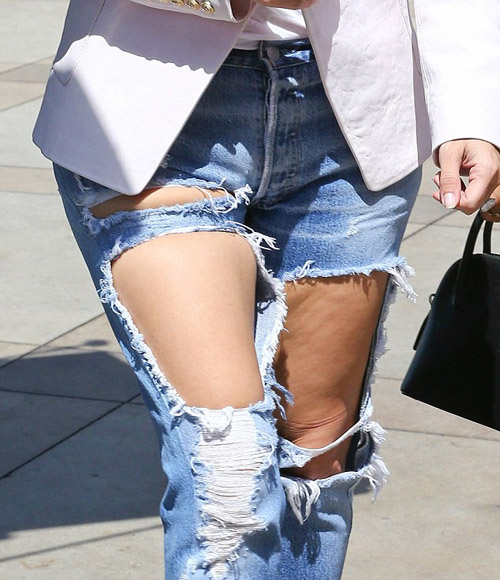 The fiancée of Kanye West did manage to class up her outrageous jeans a bit with a nicely tailored white blazer that had three large gold buttons on each side. Underneath was a thin white tank top that had a plunging neckline. Pointy pink pumps that looked pulled from Marilyn Monroe's heyday offered a retro spin.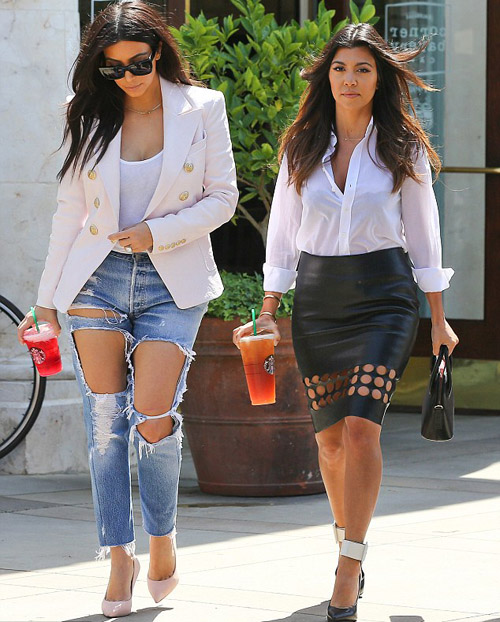 First the eldest Kim Kardashian daughters dropped by Starbucks where they both picked up cold beverages. Kim then headed to a shopping area. Kim was seen by her Bentley holding a large Saint Laurent shopping bag. It is likely she is stocking up on clothing for her May trip to France where she will tie the knot with the father of her child North West.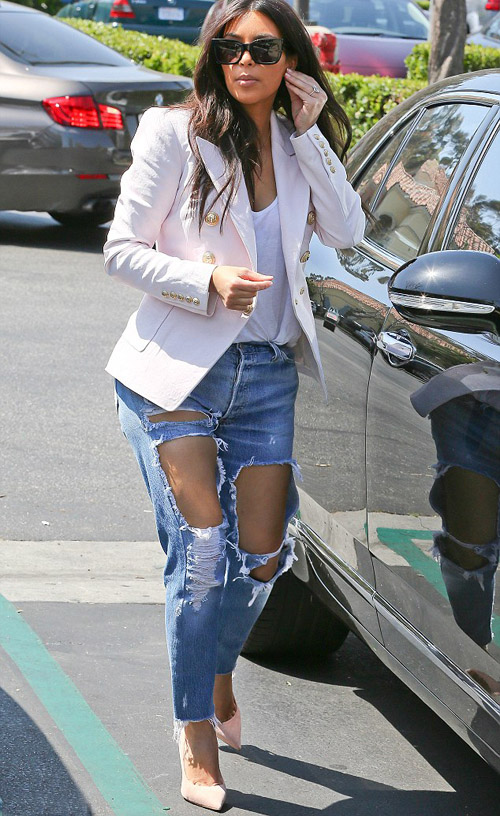 The wedding will reportedly take place on May 24 and will be filmed for a reality special. Meanwhile, their sister Khloé Kardashian was in New York City on Sunday partying with her reported boyfriend French Montana at a nightclub. According to Radar Online, the 29-year-old beauty was spotted downing vodka shots. -Dailymail