You just can't keep a good Kardashian girl down. Despite a minor car crash earlier in the day, the reality star appeared to carry on regardless as she arrived at LAX on Tuesday.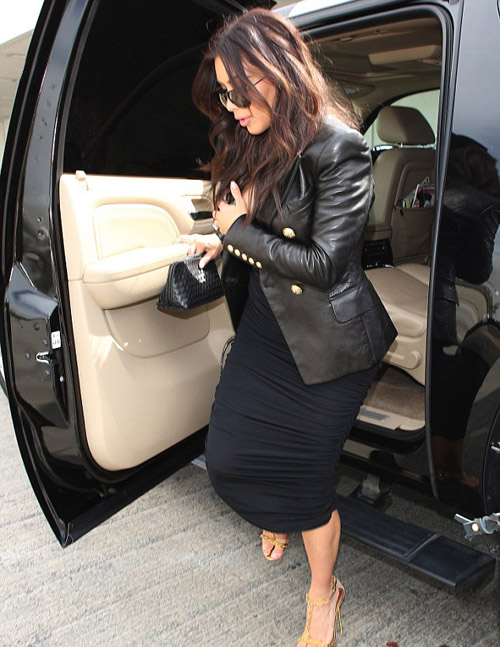 Stepping calmly out of her car, the 33-year-old was joined by sister Khloe, 29, and both appeared to be wearing similar outfits. Arriving in style, both Kim Kardashian and Khloé Kardashian showed off some cleavage in their clinging black ensembles. The duo were said to be on their way to film yet more footage for their ongoing reality saga. Also arriving at the airport were Kourtney Kardashian and Scott Disick. 
Though it seemed that Kourtney didn't get the all-black ensemble memo, as she wore a striped baggy shirt and ripped jeans. Earlier in the day Kim collided with another driver while she was out in Mercdes G Wagon. Thankfully no-one was hurt in the minor accident, as both parties left uninjured.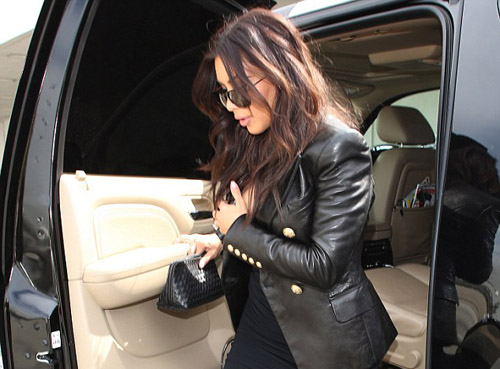 Kim Kardashian was even said to have 'hugged' the other drive as they swapped insurance details, according to TMZ. Both vehicles are said to have been damaged, but neither Kim nor the other driver were ticketed by authorities. In November last year, Kim was pulled over for speeding in LA causing traffic chaos on a busy freeway.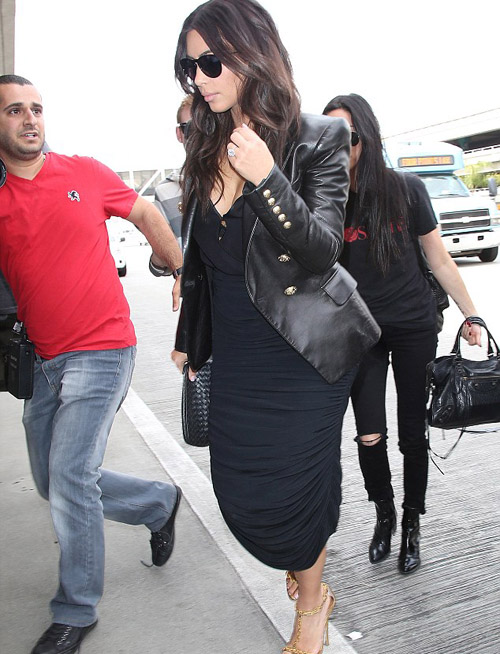 However, it was reported that around five vehicles had been following Kim, believed to be driven by photographers. The incident caused mayhem according to the site, as some photographers exited their vehicles to get a picture of the star. Dailymail