WeWantMore designs the first Belgian beer spa dubbed "Bath and Barley" in the old city centre of Brussels. The studio's aim was to create a sense of relaxation and intimacy combining beer and bathing while highlighting Belgium's well-known beer heritage. A curved copper installation – inspired by the ancient beer-brewing copper kettles – is revealed from the glazed façade, inviting passers-by to get a glimpse of the interior.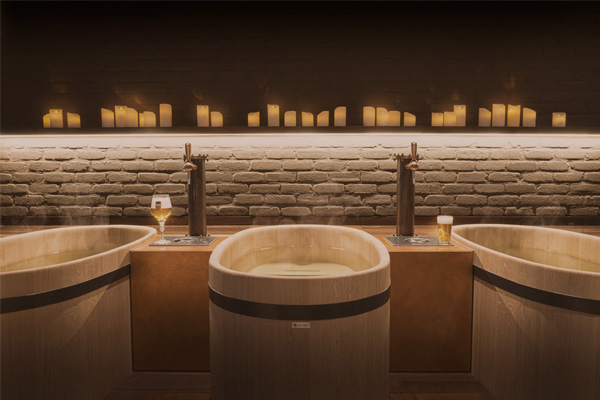 WeWantMore formed the complete brand experience, including the interior design, branding and naming. Upon entering the spa, curve-shaped tubs as well as the pre-existing vaulted cellar, generate a sense of calmness. Dried barley and hops hanging from the ceiling provide with their aroma a sensorial experience, while dangling branches soften up, even more, the warm lighting.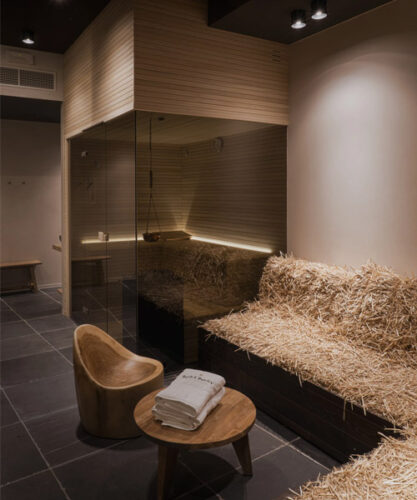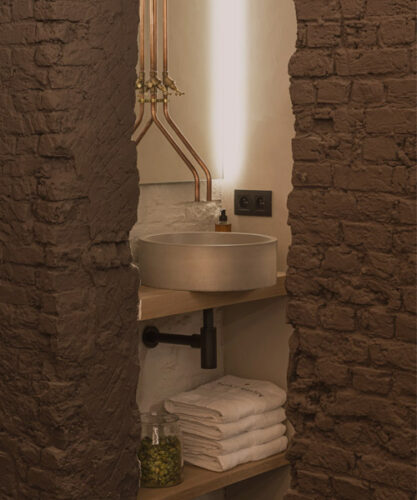 Furthermore, embossment raw concrete clad the walls and blue stone paving adds an earthy touch to the space. The studio sought to work with traditional materials like copper, grain, and stained glass to keep alive Belgium's medieval beer brewing culture. Stained-glass surfaces serve as curtains providing visitors with privacy.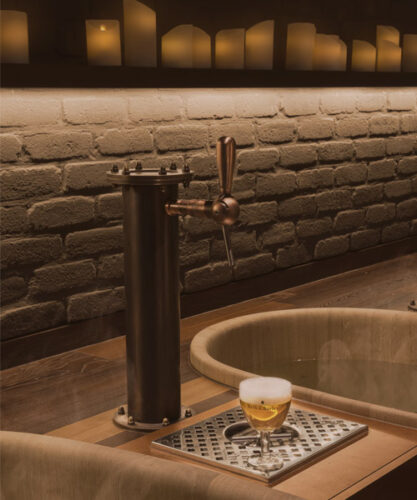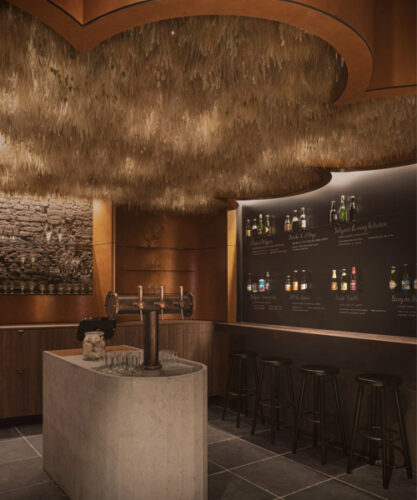 Meanwhile, the church-like illustrations – depicting beer brewing monks and priests – recalls Belgium beer culture and story. Similar patterns like knights, kettles, and beer barrels, are duplicated on the steel railing of the staircase.